Name Generator > Character Names > American Names > Hispanic American Names
Hispanic American Name Generator
Are you in need of inspiration for a story? Is there a Hispanic character that you just can't find the right name for? Then do yourself a favour and use our Hispanic American name generator!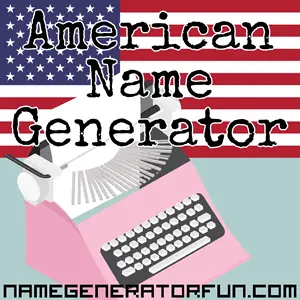 About Hispanic American Names
Hispanic naming customs are largely derived from the Spanish approach, which can often feature longer and more elaborate names. Dating back to the sixteenth century, the traditional Spanish naming custom means you can have either one or two given names, followed by two surnames, which refer to each of the parental families.
Tradition also dictates that this is the father's first surname followed by the mother's first surname – meaning the mother's 'maiden' name lasts for much longer than in other cultures – but this does sometimes vary. In the nineteenth century, it was common in Hispanic America to have between one and three first names, followed by a surname that would have 'de' (from) in front of it (for example, Saint Teresa de Los Andos).
When addressing people by their surname in Spanish cultures, it's correct to use their paternal surname, rather than the maternal one – it's also becoming far more common in many Hispanic cultures to hyphenate the two surnames, to make it easier for those who don't fully understand the intricacies of Spanish naming conventions.
In cases of marriage, the wife will usually replace her second surname with her husband's first surname – and because of the ways names are inherited, if they have any children, the husband's first surname will survive for two generations if passed through a daughter, and potentially indefinitely if passed down through a line of sons. Certain names will be chosen for their significance – like 'Maria', which can actually be used for either a male or a female child, and is given for divine protection in honour of the Virgin Mary.
Rules and conventions about names can vary from country to country – for example, Ecuador allows people to choose the order of surnames for their children, although that surname ordering then has to be stuck to for any other children in that marriage. Today most Hispanic Americans follow regular US naming conventions of a single surname, but they still derive from Hispanic origins. However, for those who do follow the more traditional naming methods, there can be legal implications and complications when using different surnames in different circumstances.
This character generator uses historical US birth name data grouped by decade, listing the most popular names for each decade of birth, and for each ethnic group in the United States. This means our character names are historically and culturally realistic, making them perfect for writers, creators and gamers who want to generate historical or minority characters accurately.