Name Generator > Copyright Information
Copyright Information
The names and descriptions generated by Name Generator Fun are licensed under a Creative Commons Attribution-NonCommercial 4.0 International (CC BY-NC 4.0).
This means you can use your name and description for any non-commercial purpose. You are free to:
Share — copy and redistribute the material in any medium or format
Adapt — remix, transform, and build upon the material
To attribute us, please use the following link:
Names created by <a href="https://www.namegeneratorfun.com">Name Generator Fun</a>
We are very grateful for any publicity and links we receive. They really help our site to grow. You are welcome to add a no-follow attribute to your link to us if you prefer.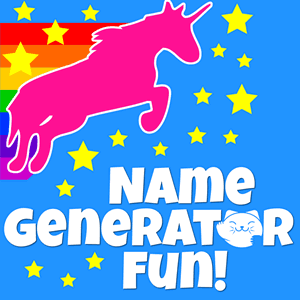 Commercial Journalists and Bloggers
We consider the quotation of a few names and descriptions to fall firmly under fair use and we are very happy to receive publicity. Please do let us know about your articles, we love to read them!
Commercial Games Designers, Novelists, Musicians, and Artists
We like to give explicit permission for commercial creators. This protects both you and us from any legal complications. We wish we could simply license everyone under a CC BY 3.0 license, however we have to be slightly more restrictive due to bulk names theft from other generator sites. We have no intention of chasing after individuals who have used names and descriptions from our site. In fact, we think it's amazing when people use our names! If you are concerned about legalities, drop us a line through our contact form and tell us who you are and all about your project. We generally just require an attribution somewhere, as with a non-commercial license.
What Is Uncool: What We Consider Copyright Violation
1. Corporations who use our names and/or descriptions as part of a commercial product without asking for explicit permission or providing an attribution.
2. Competitors who copy content from our name generators in order to build their own rival generators. This site makes up a significant part of our livelihood and our income has been actively damaged by bulk names theft. We do not give permission for other name generator sites to use our names, or to lift bits of content from our site. We do monitor our competitors and we are closely watching three copycat sites who are mimicking our branding, and/or have taken content, and/or names from our generators (you know who you are).
3. Use of images and names from our site to make rip-off name generator image memes, without attribution. Not cool. If you're going to do that, please put our website address in the image and link back to us in the text below the image.
Thanks for reading!