Markov Name Generator
A Markov name generator uses a special machine learning algorithm to mutate words into new, human readable names. It takes a list of input words and uses them to create new words. This page provides you with a two step process. First, grab some random fantasy names with the form below, and use them to populate the Markov name generator, then click for a second time to mutate the names into something new.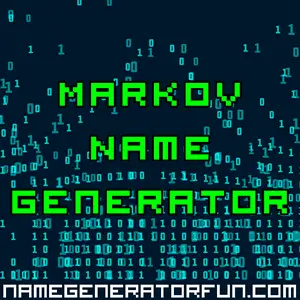 Code graphic created by starline. Licensed under CC BY 3.0.